May 31, 2021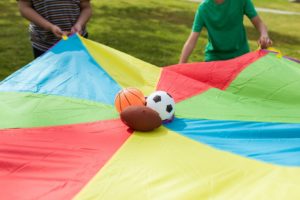 After a long school year, kids are finally out for summer vacation, which means plenty of time spent outdoors, relaxing in the pool, and family vacations. While the warm temperatures are great for enjoying the sunshine and family activities, it's also the perfect opportunity to see a children's dentist. Your child should have a cleaning and checkup at least every 6 months. Now that they are out for summer, here are 4 reasons to schedule an appointment before they head back to the classroom.
Benefits of Regular Dental Care
Although the primary teeth are only in place for a few short years, they are invaluable to your child's oral health and development. It's essential they remain healthy until they are replaced by their permanent teeth. Regular dental care allows their dentist to monitor their smile to ensure there aren't any complications. If an issue is discovered, they can quickly intervene to lessen the likeliness of needing an invasive treatment in the future.
Visiting the Dentist During Summer
Summer vacation gives you more room in your day for preventive appointments. Here are a few great reasons to schedule a dental visit early in summer.
1. No need to miss school. Every day your child spends in a classroom, whether in-person or online, is vital for their academic success. You won't need to worry about any absences to leave school for a dental appointment unless they are truly necessary. Visiting their dentist before the new school year ensures their learning won't be interrupted by an unplanned dental appointment in the upcoming months.
2. Flexibility in your schedule. Let's face it, your life is pretty busy between raising children, managing a household, and other daily responsibilities. Since you don't have to worry about juggling school hours and activities, you'll have more flexibility in your schedule for routine cleanings and checkups.
3. Create new oral hygiene habits. It's never too late to introduce good oral hygiene habits. If your child hasn't been to a dentist recently, consumes too much sugar, or skips brushing before bed, there isn't any better time than summer vacation to create new habits. By taking the time to visit a children's dentist, they'll learn the importance of committing to their oral health.
4. Plan for perfect timing. Scheduling an appointment during the summer allows you to plan ahead. Since children need to see their dentist every 6 months, they'll be due for their next cleaning and checkup during their holiday break in winter.
Get a Healthy Smile for Summer
You can ensure your child maintains optimal oral health for the summer by scheduling a cleaning and checkup. They'll have a smile that's as bright as the summer sky with the right dental care.
About Dr. Colleen Cain
Dr. Cain earned her dental degree at Temple University in Philadelphia and focused her training to treat patients of all ages. As a mother, she understands the importance of compassionate dental services for children. If your child needs a cleaning and checkup, contact our office today to schedule an appointment.
Comments Off

on 4 Reasons to Schedule a Preventive Visit During Summer
No Comments
No comments yet.
RSS feed for comments on this post.
Sorry, the comment form is closed at this time.