Cosmetic Dentist
Creating Quality, Attractive Smiles
A beautiful smile doesn't just look good on the outside, it also makes a person feel good on the inside as well. Of course, it's difficult to feel anything but self-conscious about your smile if your teeth have noticeable stains, chips, cracks, or gaps. Thankfully, with cosmetic dentistry, Dr. Colleen can give everyone who comes to see us a big, bright, and confident smile they're always proud to show off. If you're ready to get rid of imperfections and achieve the smile you've always wanted, simply contact us today.
Metal-Free Restorations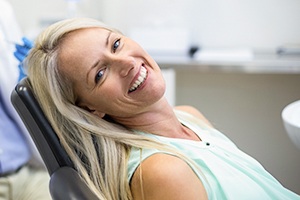 If one of your front teeth becomes damaged or decayed, we can turn back the clock and make it seem like that never happened using metal-free restorations. They can be made of a high-quality composite or ceramic material, but more importantly, we can shape and shade them to perfectly mimic natural enamel and blend in with your smile. These restorations are so lifelike, even YOU will have trouble distinguishing them from your real teeth.
Direct Bonding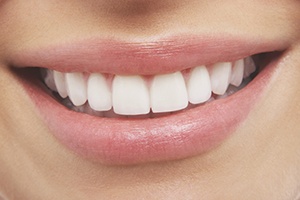 It's amazing how one little stain, crack, or gap can completely throw off the appearance of your smile, right? If you're ready to get rid of that one pesky flaw that has been bothering you for years, then direct bonding is the quickest way to do it. For this, your dentist will apply a naturally-colored composite resin to your tooth, and they'll use it to literally sculpt away any imperfection you can imagine. The entire procedure usually takes less than an hour, requires no local anesthesia, and the results can easily last for 10 years!
Teeth Whitening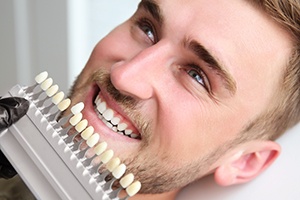 Do you ever find yourself thinking twice before smiling because of the color of your teeth? If so, then you're far from alone! We see patients every day with teeth that have been stained and discolored from coffee, wine, tea, tobacco, and even natural aging and genetics. To help these people regain that youthful glow, we're happy to offer professional teeth whitening. We'll provide you with your own customized kit specially designed for you. Just use it daily for two weeks, and it can make your smile up to EIGHT shades whiter while you sit and relax at home.
Veneers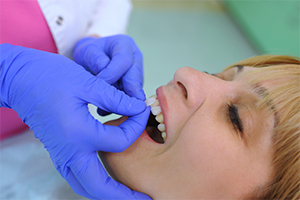 Do you have so many cosmetic flaws in your grin that you don't even know where to start fixing them? Veneers can remedy that! These ultra-thin porcelain coverings fit right over your problem teeth to correct imperfections such as chips, cracks, gaps, or discoloration. After your initial consultation, it takes just two visits to our office to design your perfect new smile. They will be practically indistinguishable from naturally perfect teeth!
Understanding the Cost of Cosmetic Dentistry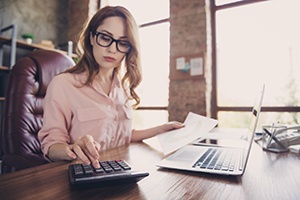 No one is born with a perfect smile. Lucky for all of us, cosmetic dentistry makes it possible to achieve a flawless set of pearly whites that looks straight out of Hollywood. Before committing to anything, you probably want to know how much your transformation will cost. We're more than happy to help you weigh your options and determine which treatment works best for your budget. If you'd like to learn more about the cost of our cosmetic services, continue reading or give us a call today!
Which Cosmetic Dental Service is Right for Me?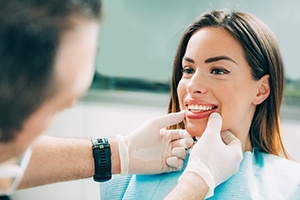 Most people seeking cosmetic dentistry are often trying to improve one or more aspects of their smile (i.e., shape, color, size, position). Since different cosmetic services can help you accomplish different things at varying price points, it's incredibly important that you take the time to survey your options. Let's take a brief look at some common procedures we offer:
Direct Bonding – If you have minor dental imperfections, direct bonding may be the right choice for you. It's a fast, effective, and affordable way to mask noticeable flaws. Even though it's a cost-effective solution, you'll have to redo the procedure every few years to keep your smile looking its very best.
Teeth Whitening – Are you simply trying to improve the color of your teeth? Professional whitening treatment is relatively fast and inexpensive, making it a great option for patients who want a brighter grin. However, it can't change the shape or position of your teeth.
Veneers – This option is more expensive, but it's the only way to transform several aspects of your smile at once. Veneers can address staining, discoloration, gaps, chips, cracks, and even misalignment. Many patients find it to be a worthwhile investment because results can last well over a decade if cared for properly!
Cosmetic Dentistry Can Be an Investment Worth Making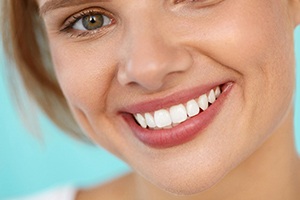 Although cosmetic dentistry can feel like a large financial commitment, many people find that it's an investment that pays itself off in the long run. Not only will it improve your appearance, but your quality of life as well. Once you have teeth that you're proud of, you'll find yourself smiling more often, which will lead to increased confidence and a sense of self-esteem. As a result, you'll see improvements in your relationships, social life, and professional achievements.
How to Make Cosmetic Dentistry Affordable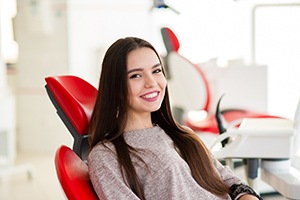 Since cosmetic dentistry isn't covered by dental insurance, you'll need to find an alternative way to pay for your treatment. Luckily, we offer an in-house dental plan that can make your dental care affordable. With Dr. Colleen's Healthy Smiles Plan, you can get your preventive dental care and save 20 percent on all other services we offer. It's the best way to make your overall expenses a bit easier on the wallet!
Are you tired of living with a smile you don't love? Contact our office and schedule a consultation with Dr. Colleen today. Our team will create a treatment plan that'll accomplish all your goals while keeping your expenses as low as possible!
Cosmetic Dentistry FAQs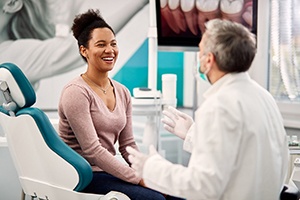 Feeling disappointed in your smile when you look in the mirror? Don't get down on yourself – it's not uncommon and you have the opportunity to make a change! Thanks to your cosmetic dentist in Pittsburgh, you can gain a grin you want to share with the world. If you've never received cosmetic dental treatment before, it's logical that you want to learn more about it. To help you out, our team at the office of Dr. Colleen Cain has decided to answer some frequently asked questions from past patients. If you don't see your question below, contact us!
How Do I Know If I Need Cosmetic Dentistry?
Honestly, there's a particular treatment available for anyone who is unhappy with their smile. If you want whiter teeth, professional teeth whitening is an option you can explore. If you have chipped or cracked teeth, talk to us about getting direct bonding or veneers in Pittsburgh. Rest assured – there's a cosmetic solution for almost every problem! The only way to know for sure whether you're eligible for the treatment you seek is to attend a consultation with our team. We'll recommend specific procedures based on the changes you want to make.
Am I Eligible for Cosmetic Dentistry?
Not everyone makes a good candidate for cosmetic dental work. To qualify, you must be free of cavities, gum disease, and other health-related issues. Once your dental health troubles have been addressed, we can revisit cosmetic treatment options. To see if you are eligible for cosmetic dentistry, you'll first need to meet with us for a consultation. After a thorough examination, we can tell you whether you are clear to move forward, and it offers the perfect opportunity to ask any questions you might have!
Does Cosmetic Dentistry Hurt?
Many patients are hesitant to receive cosmetic treatment because they're worried it will be painful. Rest assured, we'll prioritize making your experience as comfortable as possible! Some services like teeth whitening and direct bonding are noninvasive, meaning you shouldn't even need a local anesthetic. However, treatments like veneers will require Dr. Cain to numb your mouth beforehand. Although you might feel mild soreness and discomfort in the first few days following your procedure, you can easily manage it by taking over-the-counter pain medication or using a cold compress.
How Long Does Cosmetic Dentistry Last?
It depends on the type of cosmetic treatment you choose. Some options last much longer than others, such as veneers which have a lifespan of 15 years or more with proper care. Direct bonding generally lasts 5-10 years. With at-home teeth whitening, once you reach your desired shade, you use your kit every 3-4 weeks for touchups to maintain your bright smile. Or if you choose in-office whitening, we will still give you a pack of take-home trays for touchups in between your visits. It's key to remember that oral hygiene, health, and lifestyle habits all impact the lifespan of any cosmetic dentistry option.