Welcome Dental Patients from the South Hills!
Quality, Comprehensive Dentistry with a Compassionate Touch
Welcome to the dental office of Colleen R. Cain, DMD. Conveniently located in Pittsburgh, our office is readily accessible for residents of the South Hills and all surrounding communities. If you just moved to the South Hills or you're looking for a new dentist in the area, we hope you'll give Dr. Colleen and her team a chance to show you our exceptional level of dental care that exceeds the highest expectations. We offer safe, comfortable, and comprehensive dentistry services for every member of the family (kids, teens, adults, and seniors are all welcome) all under one roof. If you're ready to find out more, give our team a call to schedule an appointment in our conveniently located Pittsburgh dental office just down the road for the South Hills residents.
Meet Our Dentist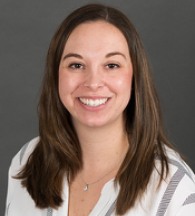 Dr. Colleen Cain is on a mission to change the way you think about dental office visits. Don't worry, she's dedicated to excellent dentistry skills as well, but one of her top priorities is to create a dental office environment where people feel welcome, relaxed, and have plenty of reasons to smile. If that sounds like the kind of place you want to take your family for dental care, we hope you'll give us a call. Dr. Colleen is from nearby Hermitage, PA, and she loves having the opportunity to provide outstanding dental care in the Western Pennsylvania communities, and she looks forward to continuing to deliver dentistry done right in Pittsburgh and the South Hills for years to come.
Complete Dental Care Options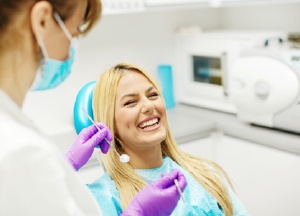 Whether you just need to schedule a dental checkup and teeth cleaning appointment or you want to completely transform your smile, Dr. Colleen and her team can help you – and make sure you enjoy the experience. Some of the unique dentistry services Dr. Colleen offers include:
Comprehensive care for the whole family to ensure you achieve a lifetime of healthy smiles
Oral health renewing gum disease treatments for mild gingivitis and more advanced cases of periodontitis
Same day emergency dentistry services whenever possible, so you don't have to stay in pain
Dental implant restorations to put the smile back on your face
Jaw pain relief with TMJ therapy
Dental Office Hours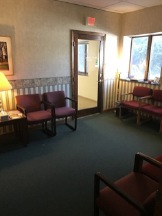 If you want to bring the whole family to see us on the same day, let us know, and we'll do our best to accommodate you with a block of appointments. We also offer same day care for emergencies whenever possible. For your convenience we are available at the following regular dental office hours:
Monday 9:00 am - 5:00 pm
Tuesday 10:00 am - 6:00 pm
Wednesday 8:00 am - 4:00 pm
Thursday 8:00 am - 12:00 pm *Open 1st and 3rd Thursday of the month*
Friday Closed
A Short Drive within the South Hills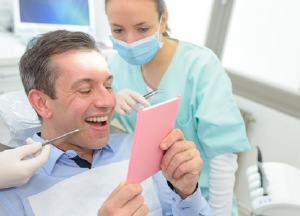 It's quick and easy to reach our dental office by car in less than ten minutes. We're close to the Overbrook Junction and Willow. Below, you'll find step by step driving directions to our dental office, but please don't hesitate to call if you need help finding us:
Start out heading west on Liberty Avenue/State Highway 19 Bypass for about half a mile
Turn left on Scott Road and continue for one mile
Continue onto Castle Shannon Boulevard for another mile
Follow around a slight right curve over Library Road onto Shady Run Avenue
The entrance is right off of Shady Run Ave. and behind Mindful Brewing, Co.
3757 Library Road