Dental Implants – Castle Shannon
Tooth loss doesn't only affect your oral health. The truth is it can lead to serious consequences for your general health, your quality of life, and your self-confidence, too. Don't worry, though. Dr. Colleen offers several solutions for this serious dental problem. However, there is one option that is more effective and transformative than others. With dental implants, patients practically turn back the hands of time on their natural smile. Implants provide new teeth that feel and look perfectly natural.
What Are the Benefits of Dental Implants?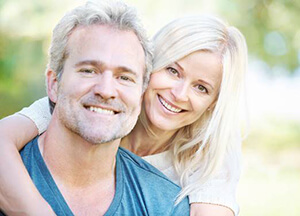 As mentioned above, there are several ways to replace missing teeth such as a bridge or denture. Why are dental implants superior to other choices? Because a dental implant replaces an entire tooth from root to crown, it is the most lifelike tooth replacement available today. Therefore, you'll be able to smile again, speak with confidence and eat a variety of foods in order to maintain a nutritious diet. All the while, your prosthetic will remain firmly in place.
In addition, the implant is surgically embedded in your jawbone, helping to support your natural facial structure. When you are missing a tooth, there is no root to stimulate new bone tissue growth. Consequently, your jaw can begin to shrink, making your face look sunken and older. This can even happen with a denture or partial that only sits on top of your gums.
How Do Dental Implants Work?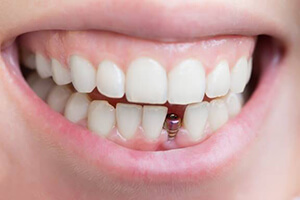 A dental implant is designed and built to perform a lot like a natural tooth. After administering a local anesthetic, the process begins when the dentist in Castle Shannon makes a small incision in your gum tissue. Then a small titanium post is surgically implanted in your jaw beneath the socket of a missing tooth. Titanium is a biocompatible metal that is commonly used in surgery, because the body readily accepts it.
As you heal over the next several months, the post and surrounding bone tissue fuse together to form a firm anchor, just like a tooth root. Once your dentist is certain the bond is secure, a beautiful restoration is attached to the post. This can be a single crown, a bridge or an implant-retained denture.
How Much Do Dental Implants Cost?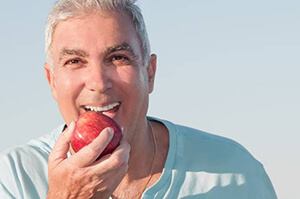 Dental implants are a worthwhile investment, so they could initially cost a bit more than other tooth replacement options. However, they may actually end up costing less in the long run because they last much longer than, say, a bridge or denture that will eventually need repair and replacement. In fact, with good oral hygiene at home and regular dental checkups, you implants can last for decades.
How Successful Are Dental Implants?
Very! Dental implant surgery has a 98 percent success rate. Before beginning treatment, Dr. Colleen will carefully examine your oral health, making sure your gums and bone structure are strong and healthy enough to support implants. So your chances of success with dental implants are very good.