Direct Bonding
Get a Radiant Smile with Cosmetic Bonding
Does your attention instantly turn to discolored, chipped, or gapped teeth when you look in the mirror? Your dental imperfections need not be the focal point of your smile. Instead, you can invest in your self-esteem and correct your aesthetic concerns using a minimally invasive treatment. You can achieve the smile of your dreams after just one appointment with direct bonding in Castle Shannon.
What is Direct Bonding?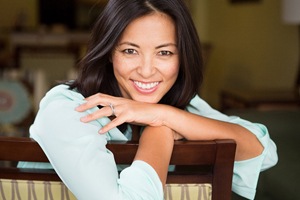 The cosmetic treatment is known by several names, including dental bonding. No matter what you call it, the procedure is an effective solution to improve the overall size, shape, proportion, and color of a tooth. A composite resin material is customized to match your enamel, so it blends in with your teeth. Depending on your specific needs, it can be used to fix:
Tooth decay without metal fillings.
Dark tooth discoloration or stains.
Shorter than average teeth.
Chips or cracks.
Exposed tooth roots from a receding gum line.
Close gaps between teeth.
Make your teeth appear straighter by covering minor alignment issues.
What Can I Expect During the Procedure?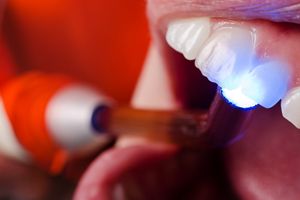 Cosmetic bonding is a popular treatment because it is minimally invasive and allows you to enjoy drastic results quickly. On average, you can expect your appointment to take 30 to 60 minutes depending on how many teeth you are treating. If you want to have several teeth treated, Dr. Cain may recommend multiple visits.
After she rinses the acid from your tooth and dries it, she places the resin and sculpts it into the desired shape. A special light is used to harden it in a matter of minutes. Dr. Cain checks your bite and polishes your teeth, so you can walk out of our office with a bright, beautiful smile.
How Long Does Direct Bonding Last?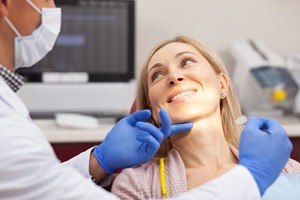 On average, you can expect dental bonding to last for about 10 years before needing to replace it, but it is not unusual for it to last much longer if you care for it properly. You can protect your new smile by:
Using a soft-bristled toothbrush and fluoride toothpaste to brush your teeth twice a day.
Flossing every night before bed.
Not using your teeth as tools.
Not chewing on inedible objects.
Not biting into overly hard foods.
Avoiding stain-causing foods and drinks.
Wearing an athletic mouthguard when playing sports.
Visiting your dentist twice a year for a cleaning and checkup.
Schedule Your Consultation
You can love the smile you see in the mirror with the help of your cosmetic dentist in Castle Shannon. Contact our office today to schedule your consultation for direct bonding. Dr. Cain can enhance your teeth and your confidence using one treatment.