Preventive Dentistry
Preserving Your Oral Health
At our practice, Dr. Colleen likes to put most of her focus on preventive care. Why? Because we prefer to help our patients avoid dental problems rather than just fix them as they pop up! With this approach, your smile will look and feel much better over time, plus you'll need to make fewer unexpected dental visits! We recommend that patients of all ages come in for a preventive appointment at least every six months, so if it's time for you or your child's next one, be sure to contact us today.
Dental Cleaning & Checkups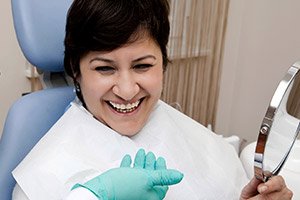 These are two of the most effective services we offer every day! With them, Dr. Colleen can catch dental problems as soon as they pop up, plus our hygienists can remove plaque and tartar from your teeth and gums to stop most dental problems in their tracks.
Learn More About Checkups & Cleanings
Periodontal Therapy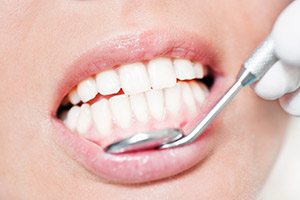 Periodontal disease, also known as gum disease, is the most common dental problem in the entire world. Early symptoms include red, swollen, and sensitive gums that bleed often, and it can eventually lead to tooth loss! To help combat this issue, we can use periodontal therapy, which consists of a scaling and root planing treatment. With it, we can remove harmful plaque and bacteria from deep below your gum line as well as lower your chances of developing the infection again in the future.
Learn More About Periodontal Therapy
Dental Sealants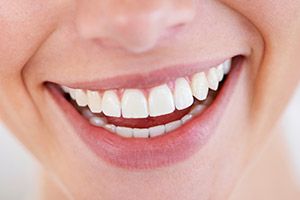 A dental sealant enables us to place an invisible barrier on your teeth to protect them from cavities. They involve applying a thin, clear layer of a plastic-based substance directly to the enamel, and this can block the plaque, food particles, and bacteria that can lead to both decay and gum disease. We typically only need to use them for the back teeth, as these are the most likely to develop cavities (especially for young children).
Sports Mouthguards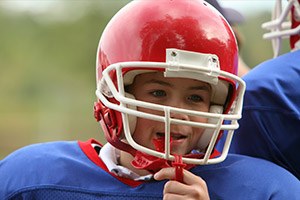 If you or your child regularly participate in sports, particularly contact sports, then you're putting your teeth in danger every time you hit the field, mat, or court. Fortunately, keeping the teeth safe is as easy as wearing a mouthguard every time you play, and we can actually provide you with your own custom-made one. It will be specially designed to comfortably fit over your teeth, plus it will be much stronger and thicker than anything you can buy at the store.
Nightguards for Bruxism
Do you ever wake up with a sore jaw, or do your teeth look like they've been worn down? If so, then you may be clenching your jaw and grinding your teeth while you sleep, which is a very common condition called bruxism. To help you with this sneaky problem, we can have you wear what is called a nightguard to bed. This small, custom-made mouthpiece will comfortably fit over your teeth and place a barrier between them so they cannot grind together.
Oral Cancer Screenings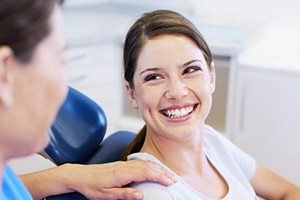 Oral cancer rates are currently on the rise here in the U.S., and early detection is absolutely essential to the successful treatment of the disease, which is why our doctors recommend that every adult should have at least one oral cancer screening per year. They can perform one as part of your regular checkups so you'll never be caught off guard. During it, they'll use what is called a ViziLite, which will enable them to spot potentially cancerous tissues even before they are visible to the naked eye.
Fluoride Treatments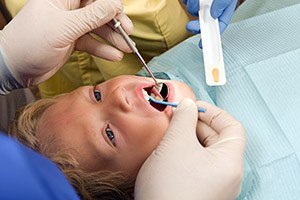 Fluoride provides a safe, natural way to strengthen the teeth against both decay and cavities, which is why you'll so often find it in toothpaste as well as public water sources. However, due to a rise in the popularity of bottled water, which typically isn't fluoridated, more and more people aren't getting enough of this helpful mineral day to day, leaving their teeth vulnerable as a result. To remedy this, we can provide you and every member of your family a topical fluoride treatment as part of your regular checkups.
Emergency Dentistry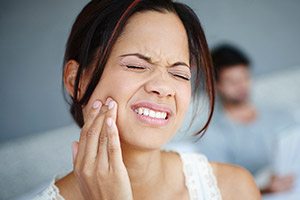 Whether it's a knocked out tooth, a severe toothache, or damaged dental work, you can always rely on our practice when you need urgent dental care. Just give us a call, and we'll try to see you as fast as possible so we can relieve your pain and get you back to your life with a healthy smile.
Learn More About Emergency Dentistry
Children's Dentistry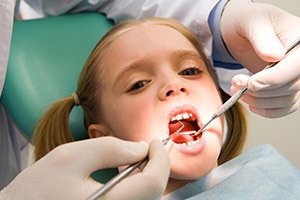 Early-age dental appointments are absolutely essential to making sure your little one's smile stays strong and healthy as they grow. At our practice, we have plenty of kid-friendly treatments such as silver diamine fluoride. Our team will go out of their way to make sure your child always enjoys calm and comfortable visits.