How to Handle Common Dental Emergencies
Know What to Do in a Dental Crisis
It can be almost impossible to think clearly when you're suffering from a sudden dental emergency in Castle Shannon. You might not know what to do or where to seek help, especially if you're in a great deal of pain. When physical injury or infection attempts to damage your smile, Dr. Colleen Cain can provide the gentle treatment needed to keep your pearly whites in great condition. Just call us as soon as the problem arises. Until your appointment, here are some tips on how to handle common dental emergencies.
Something Stuck Between the Teeth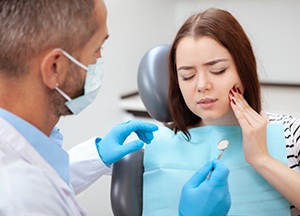 Do you have a piece of food or some other item trapped between your teeth? Not only can this problem be extremely annoying, but it can apply force to the teeth and cause them to shift apart slightly, increasing your risk for further oral health problems.
Use dental floss to gently remove the object. It may help to swish some saltwater around in your mouth first. If the item won't come out even after flossing, call our office right away.
Partially Dislodged Tooth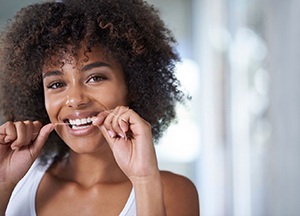 Sometimes a tooth might not get completely knocked out, but you can tell that it's loose or unstable because it looks longer than normal or is clearly out of its usual position. Contact us as soon as possible. In the meantime, avoid touching the tooth if you can. We can reposition the tooth to ensure it's in the proper place while healing.
Infection/ Abscess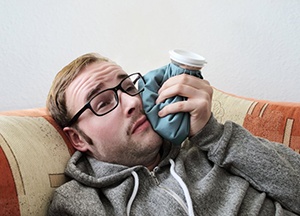 If you notice a pimple-like bump on your gums, it's most likely a dental abscess. An abscess is a pocket of pus in the gum tissue that is typically the result of a bacterial infection. In addition to causing a severe toothache in Castle Shannon, the bacteria could spread to the rest of your mouth and even other parts of your body.
To clean the area and reduce swelling, rinse with a saltwater solution a few times a day. Taking ibuprofen or applying a cold compress for 10 minutes at a time may also mitigate pain and swelling. In order to save the tooth, we may need to perform a root canal to eliminate the infection.
Soft Tissue Injury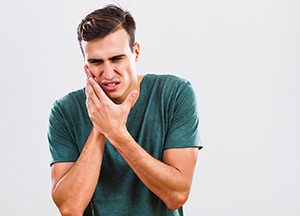 Have you sustained an injury to your gums, tongue, lips, or cheek? Whether your child accidentally bit their tongue, or you have a cut on one of the soft tissues in your mouth, you might experience bleeding. A clean piece of cloth or gauze should be enough to control it. If the bleeding doesn't slow after 10 minutes of applying firm pressure to the area, go to the nearest emergency room. Otherwise, give us a call just to be sure that your smile hasn't suffered any hidden damage.
With our team's knowledge and compassion, you won't have to worry about the long-term health of your smile. You can relax knowing that our emergency dental office in Castle Shannon has everything under control.