UPMC Dental Insurance – Castle Shannon, PA
Enjoy Affordable Dental Care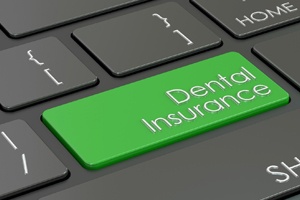 The health of your smile is an important asset to your quality of life and your confidence. Although you may think brushing and flossing are enough to keep your teeth and gums healthy, they are not. In fact, you also need to see your dentist at least twice a year for a cleaning and checkup. Now, you can get the affordable care you need with your UPMC dentist in Castle Shannon. Dr. Colleen Cain helps you maximize the value of your policy to make it easy to maintain your oral health. By doing so, you will ensure your teeth last for a lifetime while also reducing your overall dental expenses.
UPMC Coverage Availability & Fees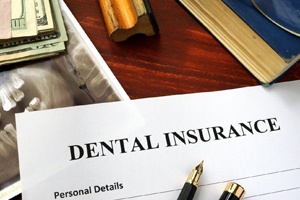 Dental insurance is designed with prevention in mind. Keeping the teeth and gums healthy reduces the risk of needing an invasive or costly treatment down the road. As a result, it lowers your long-term dental expenses. In fact, every $1 you spend on preventive care can save you $8 to $50 on emergency or restorative treatments. Even with the best prevention, your teeth and gums can still become damaged. Your dental insurance makes it easy and affordable to rehabilitate your oral health. You are given a yearly allowance to pay for the treatments you need after paying your yearly deductible.
UPMC is dedicated to improving the oral health of its members. They provide the coverage you need to make informed decisions for your dental health. Depending on your specific policy, your coverage may include:
100% preventive coverage, including cleanings, checkups, and x-rays.
80% minor restorative coverage, like dental fillings.
50% major restorative coverage for root canals and other complex treatments.
UPMC recommends you visit an in-network dentist to make the most of your coverage, like Dr. Colleen. She has pre-negotiated rates with the insurance carrier to reduce the amount you need to pay out-of-pocket. You still have the freedom to visit any dentist who accepts your insurance. If you are out-of-network, Dr. Colleen will still work on your behalf with the insurance carrier.
It is estimated less than 3% of Americans meet or exceed their annual coverage each year. Our office does not want to see you waste your benefits. We work on your behalf with the insurance carrier to file the necessary claims and paperwork to reduce the amount you need to pay. We take the time to explain your benefits and how they are used to keep your treatments affordable, even if that means splitting their costs across calendar years. If a treatment ever exceeds your coverage, we take the time to explain your payment options, so nothing stands in your way of a healthy smile.
UPMC Employers in Castle Shannon
Dr. Colleen is pleased to provide the comprehensive coverage UPMC policyholders need to maintain their dental health. We offer the care you need when employed with:
UPMC (University of Pittsburgh Medical Center)
UPMC Presbyterian
Edger Snyder & Associates
Chatham University
Mercy Hospital
Schedule an Appointment Today!
Make the most of your dental coverage. Contact our office today to schedule your appointment.