Teeth Whitening – Castle Shannon
Advanced Whitening for a Brighter Smile
When your teeth are healthy but plagued with discoloration and stains, it can really dampen your willingness to smile. Some stains that appear on the surface of teeth are a result of the food and beverages you consume. But what are you supposed to do when those stains settle and travel deeper underneath the enamel layer? With the help of teeth whitening in Castle Shannon, you no longer have to settle for a smile any less than radiant.
Our office utilizes Opalescence whitening products to make your smile up to eight shades whiter on average!
How Do Stains Appear on Teeth?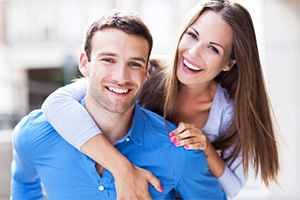 Most stains on teeth appear extrinsically, meaning they're only on the surface of enamel and can be removed in many ways without the help of professional whitening. However, once the stains remain on teeth for an extended period of time, regardless of what food or beverage that caused them, they begin to travel deeper into and past the enamel, eventually reaching the dentin layer.
This layer is much thinner than enamel and far more difficult to remove stains from. If you notice a yellow tint on your smile, even after brushing with whitening toothpaste or using other over-the-counter products, then you have intrinsic stains that require professional intervention.
What Can Teeth Whitening Solve?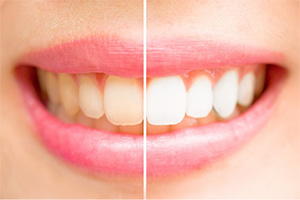 Professional teeth whitening from your cosmetic dentist in Castle Shannon works to remove stains of all different types. Most individuals who pursue whitening do so because they regularly drink coffee, wine, dark tea or colas, or other richly-pigmentated beverages that lead to intrinsic stains.
Teeth whitening can also work to remove more stubborn stains caused by tetracycline, a common antibiotic. When individuals take the drug before the age of 8, which is when teeth are still developing, it can calcify inside the dentin. As a result of this calcification, teeth can develop a gray or brown banding around them that most whitening systems can't remove.
What is Opalescence Whitening?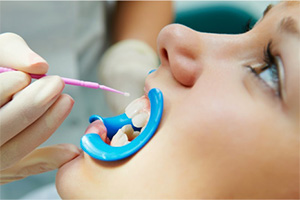 Opalescence whitening treatments work to break down stains inside your enamel and dentin layers. These teeth whitening agents work by using either carbamide peroxide or hydrogen peroxide to penetrate enamel and reach the discolored molecules in your smile. After making contact, the oxygen molecules inside the agents begin breaking down the bonds of discolored molecules in your teeth.
What's leftover is a brighter, whiter smile that you can be proud to show off anywhere!
Your Opalescence Whitening Options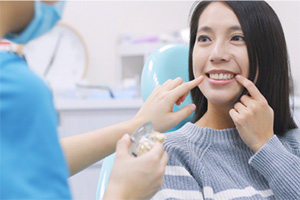 Opalescence's whitening gels can be administered through an in-office procedure or take-home whitening trays, for your convenience. Take a moment to learn more about our options!
In-House Option: This includes the Opalescence Boost Whitening, which comes with its very own pack of Opalescence GO trays for touch-ups in between visits, all for just $375. If you'd prefer to whiten teeth through the use of custom-made whitening trays, which also includes a case for the trays, a tube of whitening toothpaste, and eight syringes filled with professional-grade whitening gel, you can do that as well! These will run you $200 for a single arch or $300 for trays on both arches.
Take-Home Option: Opalescence GO – Exclusively dispensed by dental professionals, this treatment is administered through disposable, prefilled whitening trays. Simply wear them for 5 to 10 days for 15 minutes to one hour a day to achieve the same results you'd expect in-office. This option costs $65.
Ready to remove stubborn stains and achieve a truly whiter smile? Contact us and schedule an appointment today to get treated and impress friends at your next social event!