April 13, 2022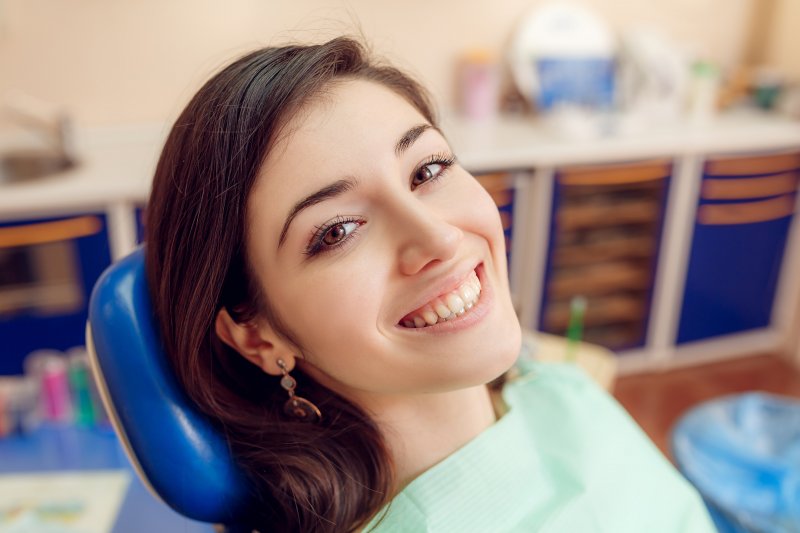 Though all smiles have their quirks, things like chips, cracks, and gaps can keep people from loving their pearly whites. Fortunately, there is a range of cosmetic dental treatments that can correct these issues to give you a more gorgeous grin. Though it can make your smile look lovelier, is cosmetic dentistry safe? Read on to learn the answer to this question as well as what services are available to you.
Is Cosmetic Dentistry Safe?
With a team of trained dental health professionals, cosmetic dentistry is generally completely safe. Even so, not every treatment will be the right fit. For instance, porcelain veneers can make it difficult to treat cavities on the teeth their attached to. That's why setting up an initial consultation with your dentist is so important. During this visit, they will do a thorough examination of your mouth to determine if any oral health issues need to be treated as well as what treatment before proceeding is the best option for your smile.
What Cosmetic Services Are Available?
Though you now know the answer to the question "is cosmetic dentistry safe?" and may be ready to move forward, it's important to know what your options are. There are several types of cosmetic dental treatments, including:
Teeth whitening – Drinking tea, coffee, red wine, and dark sodas and juices can cause your smile to become stained and dull-looking over time. Professional teeth whitening can be used to lift stains from your smile to revitalize your grin. Both in-house and take-home whitening kits are excellent ways to improve your smile with safe, effective, professional-grade products.
Porcelain veneers – These are thin shells made from dental-grade porcelain that cover the entire front surface of a tooth. They can correct several cosmetic issues, including chips, gaps, cracks, misshapen teeth, discoloration, and minor alignment issues. Veneers can also schedule teeth with damaged enamel from irritants such as hot foods and drinks.
Direct bonding – This corrects the same issues as veneers but uses a composite material to do so. Dental bonding is also less durable but more cost-effective than getting veneers.
Though cosmetic dentistry is completely safe for more people, make sure to set up a consultation with your dentist to discuss whether the treatment you're interested in is right for you. Before you know it, you'll be on your way to a gorgeous, healthy smile that you can't wait to show off!
About the Practice
Are you considering getting cosmetic dentistry to improve your smile? If so, Dr. Colleen R. Cain and her talented team of oral health professionals are here to help. She offers her Pittsburgh patients a range of exceptional oral health services to improve their smiles and give them the beautiful beams of their dreams. If you're interested in making an appointment with Dr. Colleen R. Cain​ or want to learn more about cosmetic dentistry, call their office at (412) 343-9999 or visit their website for more information.
Comments Off

on Is Cosmetic Dentistry Safe?
No Comments
No comments yet.
RSS feed for comments on this post.
Sorry, the comment form is closed at this time.