October 13, 2021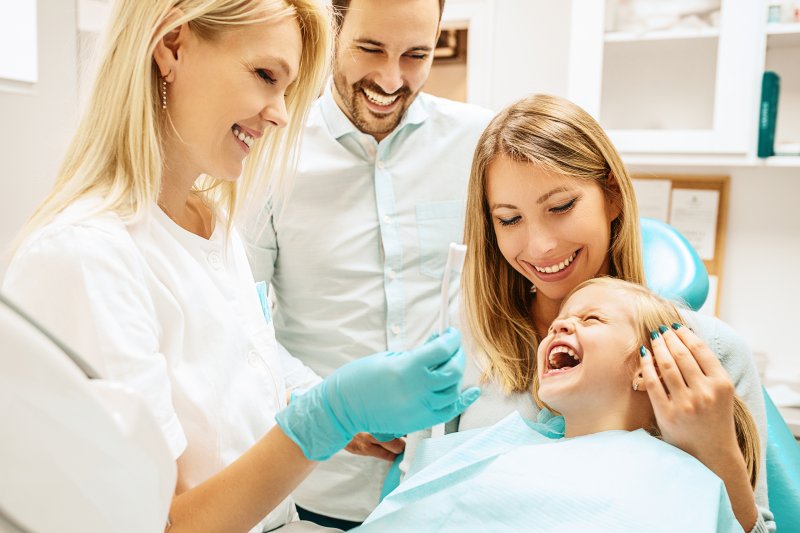 If your child knocked out a tooth in Pittsburgh, it can be stressful to deal with and difficult to know what to do next to preserve their smile. It's important to remain calm and schedule an appointment to see your child's dentist as soon as possible. Until you're able to get in to see them, follow the below tips to protect your child's smile from further damage.
What If It's a Baby Tooth?
Baby teeth have shorter roots than permanent teeth. Because of this, they usually come out easier when your child sustains an injury. Since replacing the lost baby tooth can damage the underlying permanent tooth, your dentist is unlikely to do this. Even so, this doesn't mean there aren't additional steps to take. Have your little one bite down on a clean washcloth soaked in cold water. This will compress the area as well as reduce swelling and stop bleeding. After that, call their dentist so they can give you further instructions and set up an appointment if necessary.
What If It's a Permanent Tooth?
If your child knocked out one of their permanent teeth, this is generally a more serious situation. In the event that this happens, follow these four steps:
Step 1: Locate the tooth – Look for the tooth and pick it up by the crown, or the chewing surface. Avoid touching the root. This will keep you from causing additional damage to the tooth.
Step 2: Rinse it off – If the tooth has any dirt or other debris on it, rinse it off with water and nothing else. Don't scrub or otherwise dry off the tooth.
Step 3: Put the tooth back – Help your child reinsert the tooth into their socket and have them gently bite down to keep it in place. If you can't put it back, have them hold it in their cheek or preserve it in a clean, sealed container filled with milk.
Step 4: Contact Your Dentist – Reach out to your dentist and let them know what happened. They will give you further instructions and have you come in as soon as they're able to see you. Getting to the dentist within an hour raises the chance of them being able to save the tooth.
Though learning that your child knocked out one of their teeth can be alarming, accidents happen. By remaining calm and acting quickly, your dentist will be able to see to them and have their smile patched up in no time!
About the Author
Dr. Colleen Cain ​and her talented, personable team of oral health professionals are bringing exceptional dental health care to patients of all ages. Their goal is to help Pittsburgh residents learn to better care for their teeth so they can show off bright, beautiful smiles. If your child knocks out one of their teeth, Dr. Cain can address the situation and protect their smile from further harm. To learn more about what to do if your child knocks out one of their teeth or to schedule an appointment, call their office at (412) 343-9999 or visit their website.
Comments Off

on What to Do If Your Child Knocks Out a Tooth
No Comments
No comments yet.
RSS feed for comments on this post.
Sorry, the comment form is closed at this time.