January 7, 2021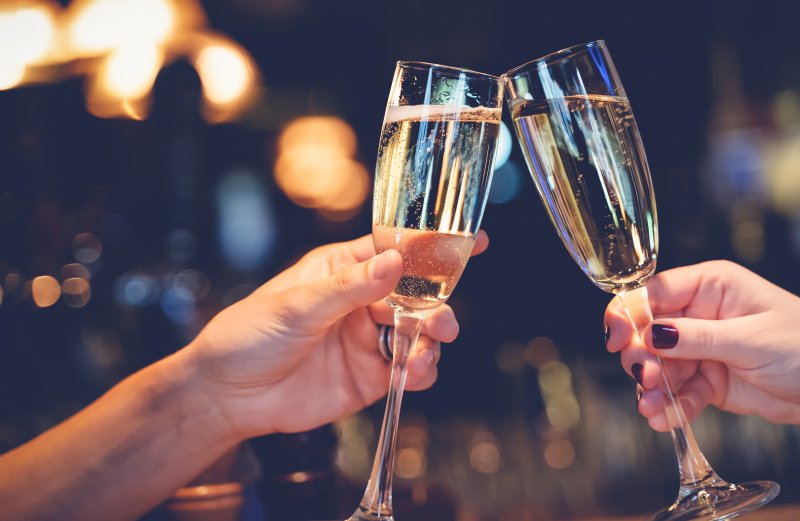 Now that the new year is here, you probably want to set yourself up for success going forward. What better time is there to make the changes needed to better yourself? Whether you are planning on going to the gym and extra day each week, incorporate more vegetables into your diet, or completing one act of kindness each day, you're in for an exciting year. But don't forget about taking care of your smile. A dentist in Castle Shannon shares some ideas for New Year's resolutions that will help you to achieve a healthy smile.
Floss More Frequently
Brushing your teeth is great for removing food debris and plaque from the teeth, but it isn't enough on its own. There are some areas of your mouth that the bristles of your toothbrush cannot reach. Using dental floss is necessary in order to remove food particles, plaque, and bacteria from between the teeth and beneath the gumline. Place your floss next to your toothpaste or set a reminder on your phone so that you don't forget.
Cut Back on Sugar
Everyone loves a sugary treat now and again, but if you're having too many, this could be damaging your smile. Be sure to limit the number of sweets that you are buying when you go to the grocery store. Instead, find other snacks and beverages that can satisfy your cravings. If you love having soda with your lunch, opt for a sparkling water instead. Chew sugar-free gum as opposed to sucking on hard candies throughout the day.
Have Regular Checkups
Did you know that one third of Americans do not see their dentist as often as they would like? Whether this is because of your family's busy schedule or you just forget, your teeth are paying the price. Search for a "dentist near me" so that you can schedule a cleaning and checkup. Be sure to book your next visit before you leave the practice so that you don't forget.
Have More Tooth-Friendly Snacks
There are many foods out there that are beneficial for your smile. Stock up on some of them so that you have plenty in your diet. Dairy products are excellent because they are high in calcium. With your breakfast, have a glass of milk or a cup of yogurt. Cheese and almonds make a great afternoon snack. As for fruits and vegetables, try apples, pears, celery, carrots, or cranberries.
Stop Smoking
You know that smoking is damaging for your body, but were you aware that your smile suffers from it as well? Using tobacco products doubles your risk for gum disease and is linked to many other health issues, including oral cancer. This habit can be very difficult for some people to give up, so it's important that you have a healthier replacement activity for when the craving kicks in. Speak to your doctor, friends, and family about the best way that you can quit for good.
Think of your oral health as you are deciding on your resolutions that you want to take this year. Try some of the ones listed above. Your smile will thank you!
About the Author
Dr. Colleen Cain earned her Doctor of Dental Medicine from Temple University in Philadelphia and has been treating patients for over 10 years. Currently, she is an active member of numerous dental organizations, including the American Dental Association, Pennsylvania Dental Society, and the Academy of General Dentistry. For more ways to maintain excellent oral health or to schedule an appointment at her office in Pittsburgh, visit her website or call (412) 343-9999.
Comments Off

on 5 New Year's Resolutions for a Healthy Smile
No Comments
No comments yet.
RSS feed for comments on this post.
Sorry, the comment form is closed at this time.