March 30, 2020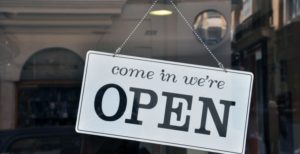 Like most Americans now, you're likely familiar with the Shelter in Place orders being implemented all around the country, including Pennsylvania, in an effort to slow down the spread of COVID-19. These orders have caused countless locally-owned businesses to close their doors either temporarily or permanently. Fortunately, your emergency dentist in Castle Shannon is still treating urgent dental needs, so you don't have to wait for them to get worse. Read on to learn more about Pennsylvania's Shelter in Place order and what businesses are being impacted.
Gov. Tom Wolf's "Stay at Home" Order
On March 30, Pennsylvania governor Tom Wolf and the Secretary of Health amended their Stay at Home order to include a total of 26 counties in the state. The guidelines of the health order state that people can only leave their homes for some of the following activities and essential travel:
Getting medical supplies or visiting a healthcare professional.
Obtaining necessary living supplies.
Engaging in outdoor activities as long as they're practicing social distancing.
Travel to care for vulnerable people.
Life-sustaining business activities.
Travelling to receive supplies for distance learning.
In addition to these amended orders impacting businesses, state officials also announced that school closures will be extended indefinitely until further notice. The complete list of exempt activities and operations are also available on Gov. Tom Wolf's website.
Businesses Impacted By Threat of COVID-19
Countless locally owned businesses are impacted by the virus, but many are adjusting their operations to provide services that are safe and minimize contact to stay open. For example, many popular dine-in restaurants have switched to solely providing curb-side, takeout, and delivery.
At first glance, it may also seem as though local dental offices have shut down; however, at the recommendation of the American Dental Association, they are only providing emergency care. This is to keep hospital emergency rooms from flooding with patients that could otherwise be provided the urgent care they need from a trained dentist. By postponing and cancelling all non-elective procedures, they're able to keep their patients and staff safe while taking an added burden off of the already overwhelmed hospital ERs.
How Businesses That Are Still Open Are Protecting Patients & Staff
Businesses that continue to remain open are following CDC guidelines to prevent the spread of COVID-19 and keep their community safe, including your emergency dentist in Castle Shannon. Some of these protective measures include:
Regularly sanitizing all surfaces, tools, and objects in the building.
Frequent and regular hand-washing.
Routine hand sanitizing.
Safe injection practices.
Staff stay home if they're sick.
Screening patients over the phone before they come in for their emergency appointment.
These are only a few of the preventive measures that your dentist and other businesses are taking to prevent the increase in infections throughout the state of Pennsylvania. Even though new orders and updates are being publicly released monthly, you can count on your local dental and healthcare providers to stay on top of the updates and ensure your safety.
About the Author
Dr. Colleen Cain is dedicated to helping her patients in urgent situations feel relief and receive high-quality treatment. For years, she has been providing thorough emergency dental care to her community, and in these rough times, she plans on continuing to do the same. She treats patients of all ages and regularly completes advanced education courses to stay up-to-date with the latest advancements in her field. For questions or to schedule an emergency appointment, visit her website or call 412-343-9999.
Comments Off

on What Businesses Are Open During Pennsylvania's Shelter In Place Order?
No Comments
No comments yet.
RSS feed for comments on this post.
Sorry, the comment form is closed at this time.