Root Canal Therapy – Castle Shannon, PA
Regain Your Healthy Smile
Root canal. Does the mere mention of it make you cringe? Many people associate extreme pain with root canals, but believe it or not, root canal therapy is actually a good thing! Instead of needing to have your tooth extracted entirely, you can save and retain your natural tooth with a root canal. And what's more, Dr. Cain and our team of experienced dental professionals practice with a gentle touch and will make sure that you're completely comfortable during the entire process.
Why shouldn't I be afraid of a root canal?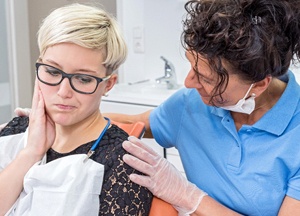 So where does this bad reputation come from? Many times, when patients feel a severe toothache, it can indicate that a root canal is needed to treat the tooth. However, the root canal procedure itself includes the same amount of pain as getting a cavity filled. Once the local anesthetic is administered and has taken effect, you shouldn't feel anything, including the pain you came in with. So if Dr. Cain informs you that you need a root canal, you don't have to worry! You can rest easy knowing that your smile is in caring, capable hands.
Why would I need root canal therapy?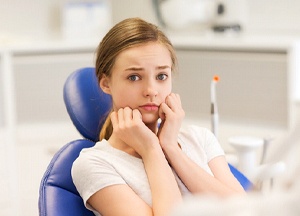 Root canal therapy is necessary when the pulp or center of your tooth, where the nerves are located, becomes exposed to harmful bacteria. This can happen through either tooth decay or damage from some sort of trauma that has penetrated to this inner layer. Most of the time, these situations can't be handled using composite resin filling material alone and require more extensive treatment to resolve.
What is the process of a root canal?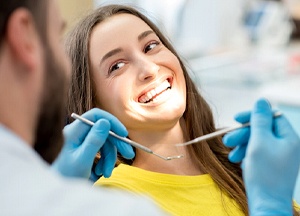 To perform a root canal, we follow this process:
Once we administer the local anesthetic, Dr. Cain removes the infected or damaged portions of your tooth, including the pulp.
She makes sure that no bacteria remain before sealing off the chamber from future infection.
Then, we take impressions of your teeth so that your custom crown can be made.
We will attach a temporary crown while your personalized one is crafted in a dental lab.
When the final product is finished, you return to our office so that Dr. Cain can permanently bond the crown in place.
What is aftercare like?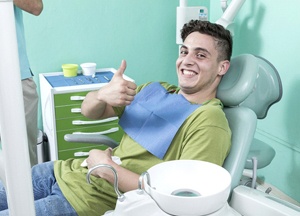 Your recovery from a root canal will likely be similar to the recovery from getting a cavity filled. Once the anesthetic wears off, you may feel some mild pain or soreness, but it should subside within a couple of days. Until then, you can avoid using that tooth to chew or choose to eat softer foods for a day or two. If you experience swelling, fever, or more intense pain after your root canal, give us a call!
Your oral health and well-being are important to us, and we'll do everything we can to alleviate your pain and get you the care you need. Contact our Castle Shannon office for an appointment today and get back on the path to oral health!